Who we are
We are a father & son team from Buffalo, New York with a long time passion for starting a business together that expresses pride in our hometown. This past year Brendan came up with a great idea and with my 30 years of product development experience, BuffaBlo was born. We are excited to launch our product in inflatable and decorative forms to promote pride in own hometown and the Western New York region. Let's Go Buffalo!!!!!!!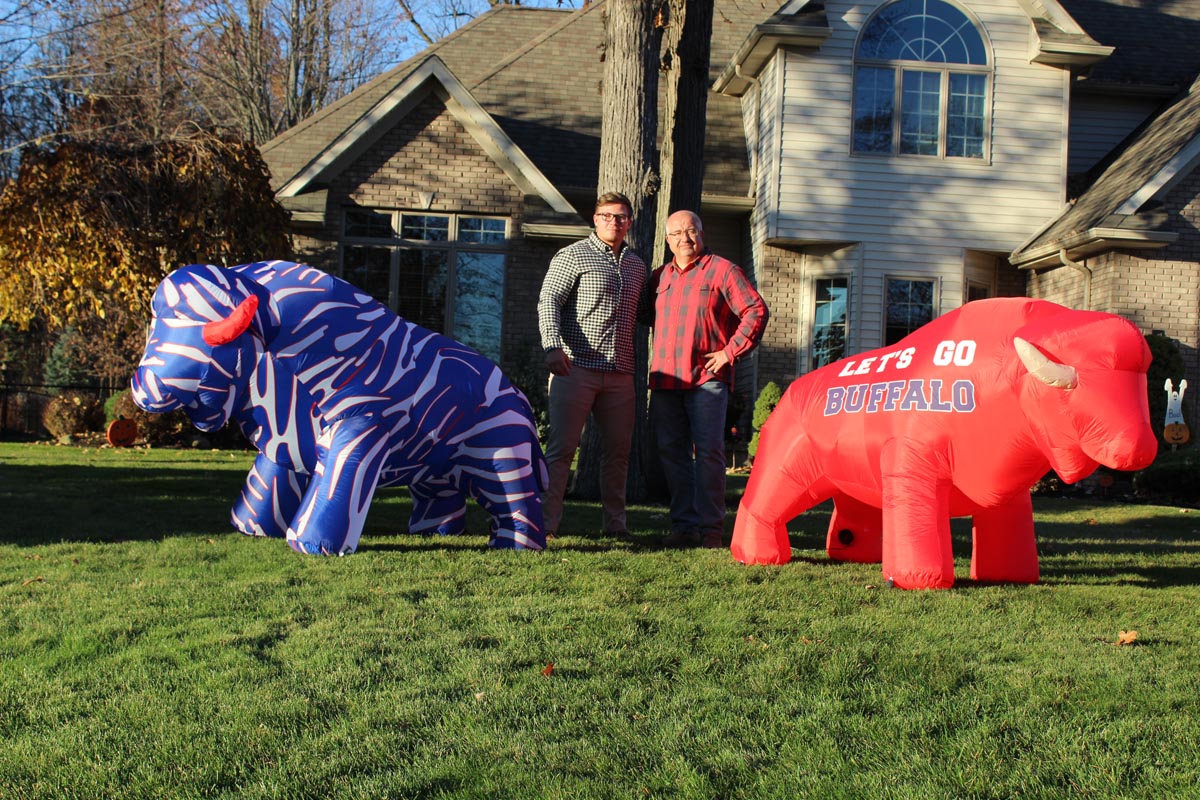 The Business
Buffablo designs and develops Buffalo-themed inflatable lawn décor. Buffablo is a father and son team (Chris and Brendan Cimerman) from Clarence who had an idea in early 2022 on developing inflatable Buffalos to promote Buffalo and the Western New York region. Brendan, a finance graduate from Buffalo State College, had an idea over a dinner conversation with his dad to make an inflatable Buffalo that would allow people to show their pride in Buffalo and the WNY region. Chris's 30 years of product development experience guided them in developing two inflatable Buffalos which they launched online in late 2022.
They currently have two designs that stand over 4 feet tall, illuminate at night with LED's, stake to the ground and inflate quickly with an all-season blower. More designs are on the way. The development journey wasn't for the faint of heart. Designing the sizes and shapes, finding a manufacturer, building prototypes, managing logistics with a shipping partner, and developing a marketing strategy took patience and a lot of attention to details. After almost a year of effort Buffablo was born.
Buffablo plans to launch more designs and sizes in the upcoming year and will be seen at various local events. Check out their website at www.buffablo.com and follow them on Facebook and Instagram to find out about their new product launches.
Our Products
Buffalo Strong Construction for the toughest Buffalo Weather